We love what we do.
Seriously, we do. With every new project, we challenge ourselves with creating something unique and unexpected. We have become known for delivering highly-functional websites that have an artistic and professional quality and we're capable of taking on a broad spectrum of project work.
How We Work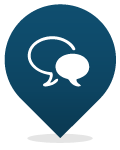 Discover
We take time to understand your organization so we can begin to develop a strategy for your website.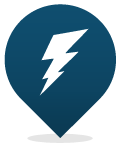 Design
We draw from our experience to create designs that are not only compelling, but highly effective.

Develop
We work with an array of technologies for desktop, tablet, and mobile platforms to create solid frameworks.
Market & Measure
We implement sophisticated search marketing strategies that focus on conversions, not vanity metrics.
Our Core Competencies
Interface Design
Design is our passion. We believe that good design is good for business and that a successful website should be unique, engaging, and drive a user to action. Our designs draw upon our traditional print marketing experience and our understanding of online behaviors – bringing both artistic awareness and business focus to our projects.
Search Engine Optimization & Social Media
We incorporate current Search Engine Optimization (SEO), advanced conversion rate optimization (CRO) techniques, and social media efforts in all of our projects.
Content Management Systems
Content Management Systems are a vital tool for meeting the demands of today's fast-paced marketplace. We remain on the cutting edge of this technology and are experienced with integrating third-party tools and systems such as CRMs, analytics, and payment gateways.
Database Development
Our development team can develop advanced applications to drive your web strategy. We have experience in creating many types of custom software solutions.