We love what we do.
Seriously, we do. With every new project, we challenge ourselves with creating something unique and unexpected. We have become known for delivering highly-functional websites that have an artistic and professional quality and we're capable of taking on a broad spectrum of project work.
What Makes Helium Different?
+ We're established, dependable, responsive, and easy to work with.
+ We listen to our clients and focus on their business goals and objectives.
+ We take pride in delivering exceptional creative work and building websites that stand the test of time.
+ There is no "B team" at Helium.
+ We have excellent client references from companies that we've worked with for many, many years.
+ We absolutely understand the importance of meeting deadlines and providing great communication.
How We Work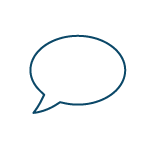 Discover
We take time to understand your organization so we can begin to develop a strategy for your website.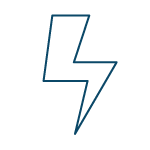 Design
We draw from our experience to create designs that are not only compelling, but highly effective.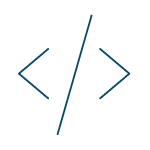 Develop
Although WordPress is our primary tool, we work with an array of technologies to create solid frameworks for your website.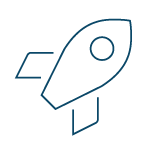 Deploy
We rigorously test and validate your website prior to launch. We can handle the launch completely (or assist your IT team with the transition).
Our Core Competencies
UI/UX Design
We are passionate about the importance of design and believe that good design is good for business. This means that each website we create is unique, engaging, and, above all, drives results. Because a website is often the first touchpoint for potential clients or buyers, it needs to establish credibility, capture the user's attention, and guide them to action. Our design work draws upon our traditional print background, our marketing experience, and our understanding of online behaviors. This experience brings both an artistic awareness and a business focus to our projects.
Development
Our in-house team brings our award-winning designs to life with custom development projects that derive from the website strategy. We are experts in base front-end development, mobile responsive CSS, content management systems, and inbound marketing campaigns (ex: SalesForce, CheetahMail, MailChimp, ConstantContact, etc.). We employ agile project management methods during development as we value close collaboration with our clients and the ability to quickly respond to change.
Managed Hosting
Hosting is offered to our clients on our private dedicated server network. Our servers are proactively maintained and monitored around the clock with an overall uptime of 99.99%. We do not host any high-volume websites which allows us to keep a small pool of websites on each server and offer the benefits of managed hosting for a fraction of the cost of typical managed hosting.
Custom WordPress Themes
WordPress is not only our bread and butter, but also our primary core-competency. We create easy to use, custom WordPress themes that are flexible, lightweight, scalable, and built to your specific business needs. We have vast experience with a wide array of third-party plugins for events, payment systems, contact forms, blogs, newsletters, etc. to fully extend your website. We also implement up-to-date search engine optimization techniques and security measures in all of our projects.
Ongoing Support
We don't go dark after your project has been completed. We are available ongoing for new features and functionality as your business needs and the market in general evolves. We can schedule regular check-ins or sporadic brainstorming sessions to concept and address new business challenges.
Software Updates & Security Scans
We believe that Keeping the underlying WordPress core, plugins, and Server software up-to-date is one of the best ways to stay a step ahead of hackers so performing ongoing scans and health checks is essential in maintaining the highest level of security for your website.