What We Did
UPSem selected HeliumStudio to create a more contemporary website to attract new students. In addition to making clear calls to action, we incorporated a drone video on the homepage to highlight the beauty of the campus. We added new features such as photo galleries, calendaring, online giving, and blogging. We also built the site as mobile responsive to accommodate tablets and handheld devices.
Project Components
Front-end Design
Web Development
WordPress Content Management System
Advanced Parallax Coding
Mobile Responsive Breakdown
Online Giving
Events Calendar
Slideshow galleries
Drone Video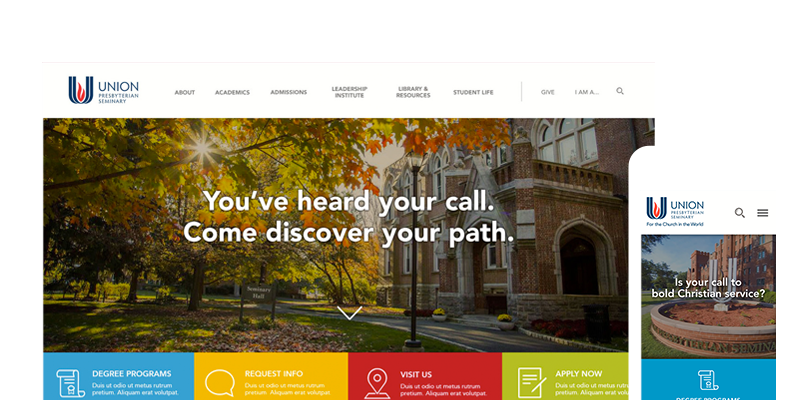 The Results
The outcome was extraordinary, resulting in the 20% increase in applicants from the previous year.